As I recently suggested, with cryptocurrencies having a massive spike from $60 billion to over $95 billion in just the last 10 days, they have begun a retracement and currently sit near $88 billion.

Most of the cryptocurrencies are in the red today as a result.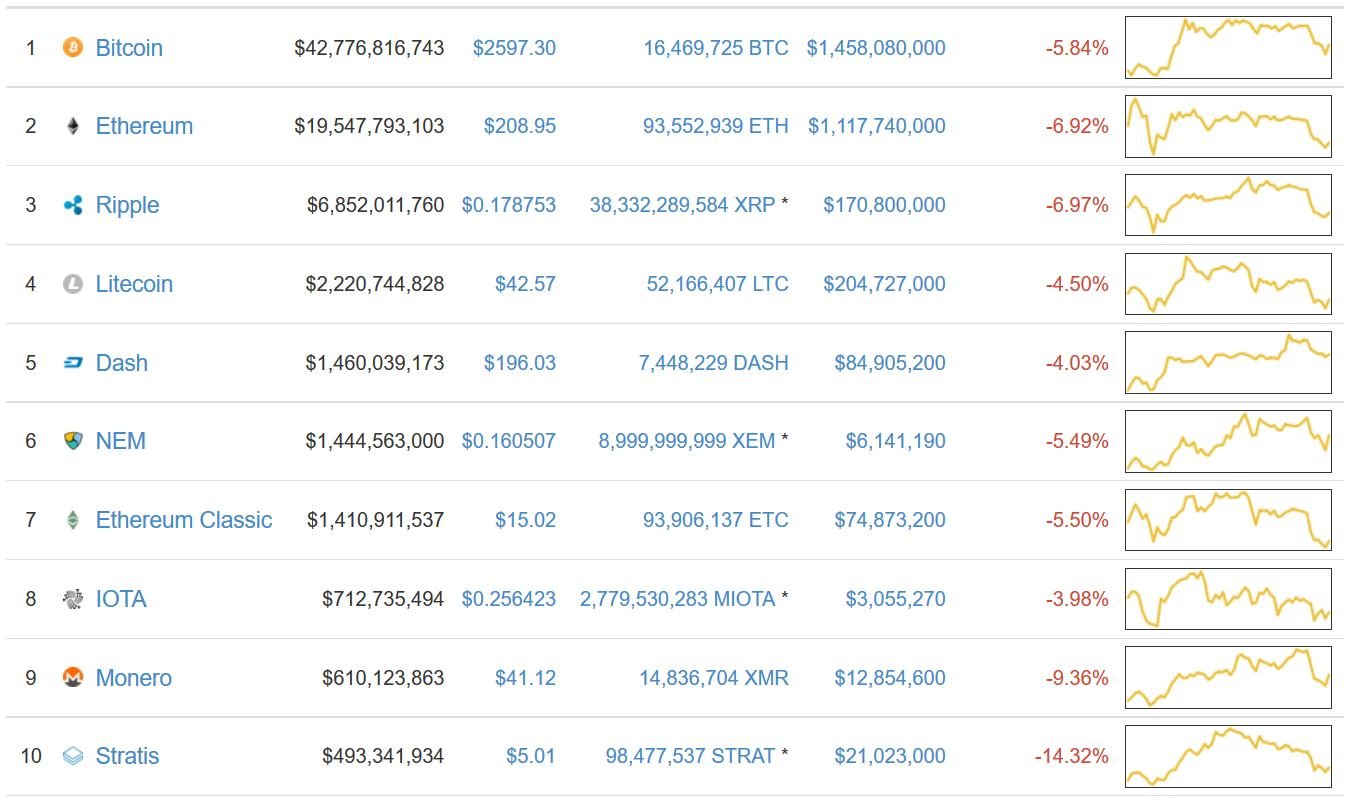 While in Las Vegas this weekend I did an interview with Omar Bahm of Crypt0 news. He and I spoke about several topics including; what government and central banking really is, cryptocurrency, and a bit about why I like Mexico.
One of the things that I pointed out was how cryptocurrencies are perhaps the best modern example of truly free markets at work and how we are all born anarchists until we become indoctrinated by public school and tell-a-vision.
I mentioned how people need to realize that with governments becoming more and more tyrannical and bankrupt that we will very likely see a hyperinflationary scenario or catastrophic collapse quite soon.
Of course, I point out that perhaps the best way to protect yourself through all of that will be through investments outside the western financial system like cryptocurrencies.
If you are still learning about cryptocurrencies check out my free four-video webinar HERE. It will give you the basics of why they are so important and I'll even send you your first $50 in bitcoin directly from my personal wallet if you accept our offer at the end of the webinar.
About the Author
Anarcho-Capitalist.  Libertarian.  Freedom fighter against mankind's two biggest enemies, the State and the Central Banks.  Jeff Berwick is the founder of The Dollar Vigilante and host of the popular video podcast, Anarchast.  Jeff is a prominent speaker at many of the world's freedom, investment and cryptocurrency conferences including his own, Anarchapulco, as well as regularly in the media including CNBC, Bloomberg and Fox Business.  Jeff also posts exclusive content daily to the new blockchain based social media network, Steemit.