In the old days of cryptocurrencies, which was 2015, if a group of violent criminals called "government" somewhere in the world, "outlawed" bitcoin, it would cause a fairly serious drop in the price of bitcoin. And it would often take weeks or even months for the price to recover.
So much for that! Vladimir Putin followed China's lead in trying to use violence to aggress against peaceful people and "outlawed" bitcoin exchanges today.
In the moments after the announcement around 4:00 am EST, bitcoin crashed around $600 according to CoinDesk's price index (an aggregate of Bitstamp, Coinbase, itBit, OKCoin).
And, within 10 minutes, it had recouped around 90% of the losses!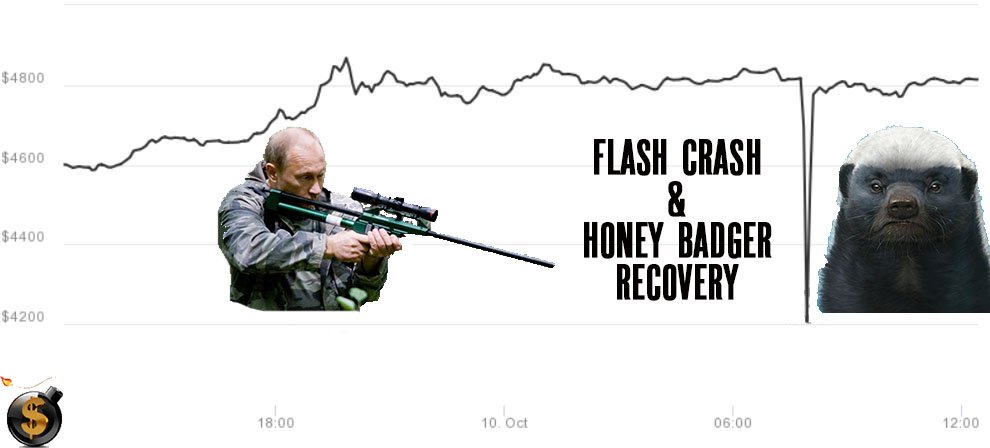 There are theories online that this was an attempted manipulation of the price. But, if it was, it failed miserably.
And if it wasn't, it's a testament to bitcoins resiliency. What used to take weeks or months to recover from is now recovered in 10 minutes.
Some conspiracy theorists online say that bitcoin is a globalist invention to destroy the entire globalist system! But, their theory is that it will get everyone online where they can be tracked - except thanks to countless cryptocurrency innovations, that is impossible.
Many of those theorists assume that if more governments try to outlaw bitcoin exchanges it will kill bitcoin. If anything, today, we saw that it may be the opposite.
And, why wouldn't it be? If you are a slave here on Earth (and you basically are unless you are in one of about 100 families) and you see that all your options for banking are being taken away and your extortion (tax) rates already have you on the edge of poverty, why wouldn't you rush to buy bitcoin BEFORE governments outlaw it and make it very difficult for you to get with your ever declining fiat currency?
I know that if you told me today that every bitcoin exchange in the world would be closed tomorrow, I'd rush to buy more. It might be my last chance to have a modicum of financial sovereignty in the future!
After all, you don't want to end up living in a dystopian future where you only own gold and have to do what this guy did to try to get around all the bureaurats and order followers.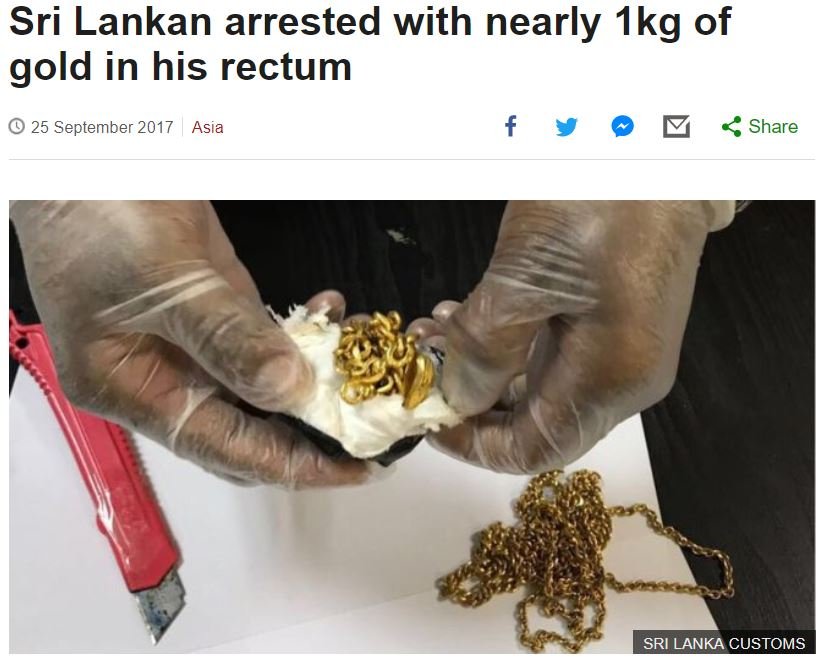 And, without bitcoin, good luck taking advantage of the cryptocurrency/blockchain/ICO evolution that I think hasn't even begun yet (but will have major crashes along the way to shake out the weak hands).
If you still haven't taken the time to learn about bitcoin I recommend checking out my free four- video webinar where I talk about the importance of bitcoin and even offer to send you $50 in bitcoin from my personal wallet if you accept our offer to get more information!
You can check it out here.
And, by this weekend, the next issue of the TDV newsletter will be out where we provide our analysis and recommendations on bitcoin, cryptos and ICOs in the space! And an in-depth analysis of what you should do about the upcoming bitcoin fork in November! You can get full access to that here.
Bitcoin isn't going away and it has shown, yet again, that it is the honey badger of money by barely flinching at Russia's attack. They don't get it; bitcoin don't care about your illegitimate "laws."
About the Author
Anarcho-Capitalist.  Libertarian.  Freedom fighter against mankind's two biggest enemies, the State and the Central Banks.  Jeff Berwick is the founder of The Dollar Vigilante and host of the popular video podcast, Anarchast.  Jeff is a prominent speaker at many of the world's freedom, investment and cryptocurrency conferences including his own, Anarchapulco, as well as regularly in the media including CNBC, Bloomberg and Fox Business.  Jeff also posts exclusive content daily to the new blockchain based social media network, Steemit.