As a cryptocurrency HODLer, these are good times.
I take a flight, arrive, and my bitcoin holdings have soared. I go to sleep, wake up, bitcoin is up.
As I write, from here in Lisbon, Portugal, for Steemfest bitcoin is over $7,300.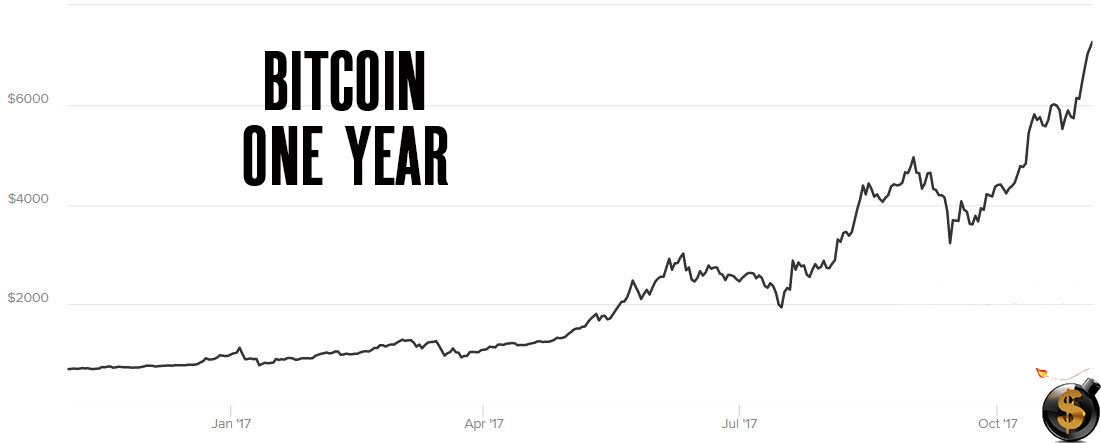 And Bitcoin Cash is nearly $700.

For a total of nearly $8,000 now.
Steemfest has been wonderful and we'll soon release the video of my speech here.
In the meantime, I recently did an interview with James Gilliland of As You Wish Talk Radio. We talked about the real definitions of anarchy and voluntaryism as well as state programming, state schools, CNN mind control, and the real beauty of free markets at work.
I talk about how the wealth that is created by everyone - the fruits of our labor - are constantly being systematically siphoned through taxation. The government is a parasitic entity in this sense and we, the population, are the ones, unfortunately feeding it.
This is the reason why many mothers and fathers in the United States need to work two or three jobs - it's the only way they can pay their extortion (tax) payments.
I mention how the biggest hindrance to people's enlightenment is the fact that they are constantly kept busy and distracted between government schools, tell-a-vision programming, sporting events and drinking alcohol.
They never have a chance to read or watch any alternative news information or accounts of history other than what they are told in mainstream media.
You can see much more on what we discussed here:
The rise of cryptocurrencies enables us to escape the matrix. Is bitcoin a glitch in the matrix?
Stay tuned. The evolution has just begun!
About the Author
Anarcho-Capitalist.  Libertarian.  Freedom fighter against mankind's two biggest enemies, the State and the Central Banks.  Jeff Berwick is the founder of The Dollar Vigilante and host of the popular video podcast, Anarchast.  Jeff is a prominent speaker at many of the world's freedom, investment and cryptocurrency conferences including his own, Anarchapulco, as well as regularly in the media including CNBC, Bloomberg and Fox Business.  Jeff also posts exclusive content daily to the new blockchain based social media network, Steemit.