Another day, another $20 billion rise in the value of the cryptocurrency space.

Ethereum and Bitcoin Cash played a big role in the rise of the space as a whole over the last few weeks and most cryptos were heavily in the green again today. But, today's big rise in the overall market cap of the crypto space is mainly attributed to bitcoin rising another 8% today.
As we speak, bitcoin is nearing $9000.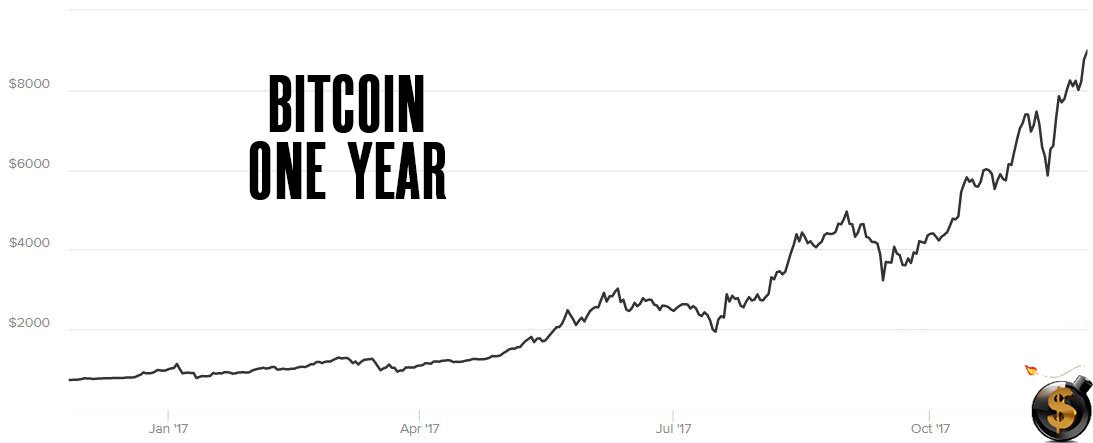 And Bitcoin Cash is sitting just under $1600 USD, meaning that the combined value of the two currencies is well over $10,000 USD.
Not to mention Bitcoin Gold is worth around $350 USD too. For a total of about $10,750 for those who held bitcoin through the last few forks.
And, all this is happening with a lot of uncertainty and doubt about the future of bitcoin itself.
To discuss this, I joined Ernie Hancock of the Freedom's Phoenix radio program this week.
We discussed bitcoin from the Austrian economics, anarcho-capitalist perspective and how it is quite possible that we could end up seeing the original bitcoin relatively sabotaged by the banking elite through the efforts of groups such as Blockstream.
By the same token, it is possible that we could see Bitcoin Cash or some other such alternative become what the original bitcoin was meant to be; a peer-to-peer payment system or 'digital cash'.
To hear about some of the possible outcomes through this battle, listen to Ernie and I talk in depth in our most recent full-length interview here:
Ernie Hancock will be speaking at Anarchapulco this coming February from February 15th -18th. February 18th is called Cryptopulco as it is entirely focused on blockchain and cryptocurrencies and is one of the most important crypto events of the year. And, it is followed the next day by the TDV Investment Summit on February 19th where we will cover cryptos, like we do every year, in addition to other hard asset investments as well as the internationalization of your wealth and self strategies.
All told, it is an incredible week on the beach in Acapulco in February! You won't want to miss it.