Since the mainstream media puts out nothing except lies and propaganda about what is happening in the world… particularly in Syria at the moment… Luke Rudkowski of We Are Change and myself have somewhat taken it upon ourselves to go to as many places as possible and actually tell you what is really going on. No one else seems to be doing it!
Luke reported on our experiences in Nairobi, Kenya where a cop in Nairobbery tried to shake me down and how I told him to beat it… and he did. Try that in the USSA!
We also reported from Mogadishu, Somalia and eventually landed in Zimbabwe.
Zimbabwe is one of the more interesting places in the world from a monetary perspective as they went through the world's largest hyperinflation a decade ago. It was so bad that a $100 Trillion Zimbabwe dollar note was worthless!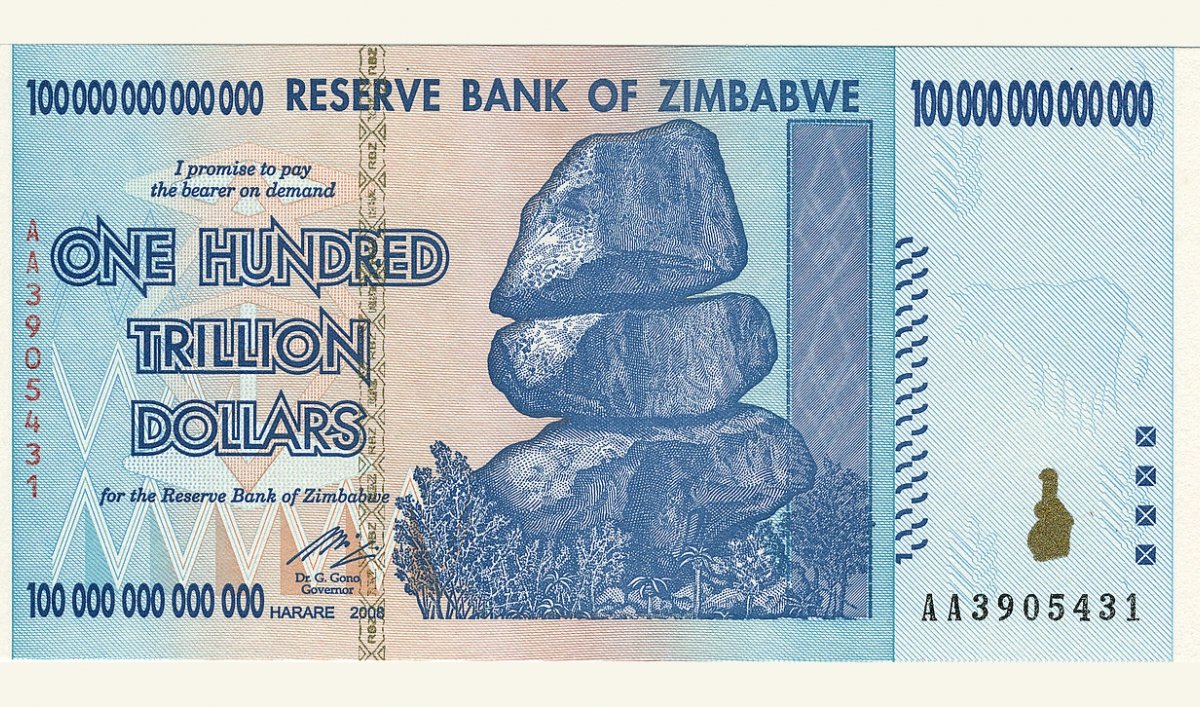 The people then went on to use other fiat currencies from numerous other countries for the last decade, and now the government is trying to relaunch another Zimbabwe dollar… but no one wants it or trusts it!
All this means that Zimbabwe is probably the most cashless country in the world today. There is very little actual cash… and what cash there is, usually is really old, frail, dirty US dollar bills. All the rest of the transactions are done digitally with mobile phone and bank debit cards.
And, because of this, bitcoin trades 50-100% higher in Zimbabwe than anywhere else in the world.
But, there's a catch! Watch Luke and I report from Zimbabwe to find out the facts.
As I point out in the video, there may be some absolutely massive investment opportunities in Zimbabwe currently. I wrote about some of them in the last issue of the TDV newsletter which you can subscribe to HERE.
[vifblike]
About the Author
Anarcho-Capitalist.  Libertarian.  Freedom fighter against mankind's two biggest enemies, the State and the Central Banks.  Jeff Berwick is the founder of The Dollar Vigilante and host of the popular video podcast, Anarchast.  Jeff is a prominent speaker at many of the world's freedom, investment and cryptocurrency conferences including his own, Anarchapulco, as well as regularly in the media including CNBC, Bloomberg and Fox Business.  Jeff also posts exclusive content daily to the new blockchain based social media network, Steemit.