Land of the thieves, home of the slaves… with obedience and plunder for all.
"America" often seems like a mental patient with a split personality.
While it sometimes pretends to champion the notion of freedom, the USSA simultaneously works tirelessly to destroy it.
Pay Your Taxes (extortion) …
Ask permission (regulation) to do almost anything including cutting hair…
Submit to Searches and Seizures …
And don't forget to Pledge Your Allegiance to the sacred cloth each morning. Out loud, with your hand over your heart.
That last one is particularly creepy and nefarious.
Imagine how conflicted a young child's mind is when they're forced to declare subservience while reciting words that proclaim a desire for "liberty and justice."
Every day. In unison.

It's the ultimate in ironic contradictions, and while parts of the pledge ostensibly emphasize the importance of individual freedom, US history is
rife with cases
of the
government penalizing school children
—of all people—when they don't stand for it.
Most recently in the news is the case of India Landry, a Texas student who was expelled from Windfern High School for refusing to stand for the mandatory cultic oath.
In other words: America punished this girl for exercising too much liberty in the "land of the free, home of the brave."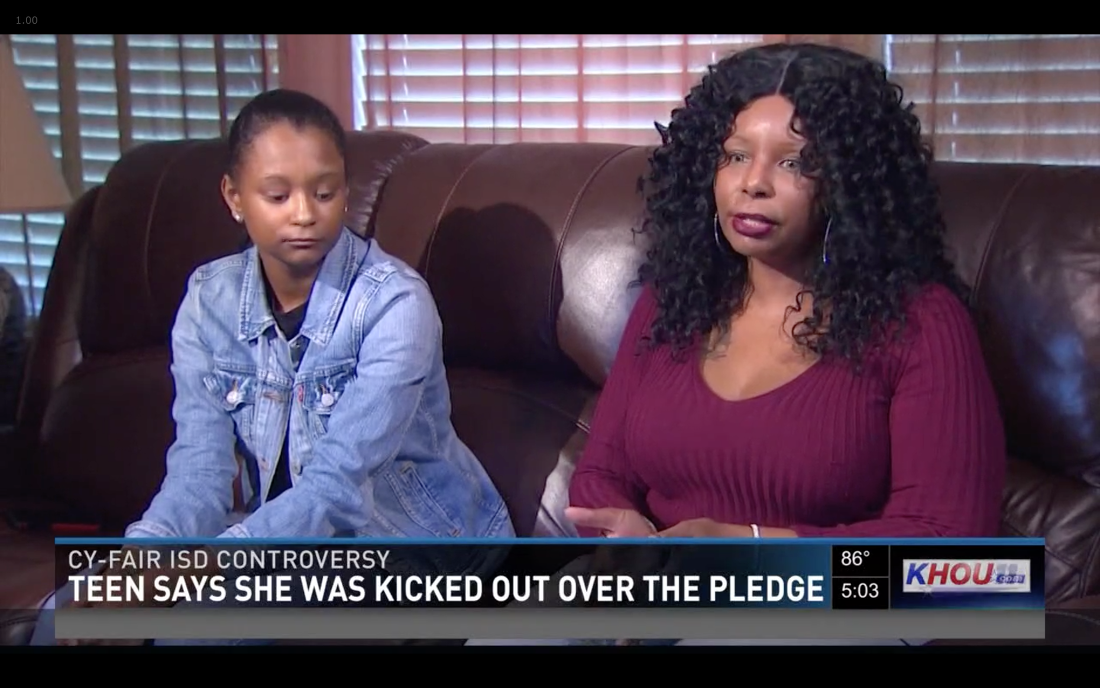 India's courage to stand for her principles (rather than blindly worship her rulers) is actually backed by a long history of legal precedent, including a 1943
Supreme Court ruling
.
A lawsuit has now been filed against the school, while Texas Attorney General Ken Paxton used the "parental permission" excuse to justify siding with the state.
"Requiring the pledge to be recited at the start of every school day has the laudable result of fostering respect for our flag and a patriotic love of our country," said the Authoritarian Goon.
What Paxton really means is, it has the "laudable" result of turning children into brainwashed servants of statism, the most dangerous religion.
Pop Quiz!
Which country is more likely to impose a compulsory, daily vow of allegiance to the government?
A) America, Land of the Free
B) Communist China
See what I did there?
There's just no excusing this antiquated ritual, especially not in a nation espousing "freedom" as a core value.
The truth is, a "country" can never foster freedom—it's a contradiction.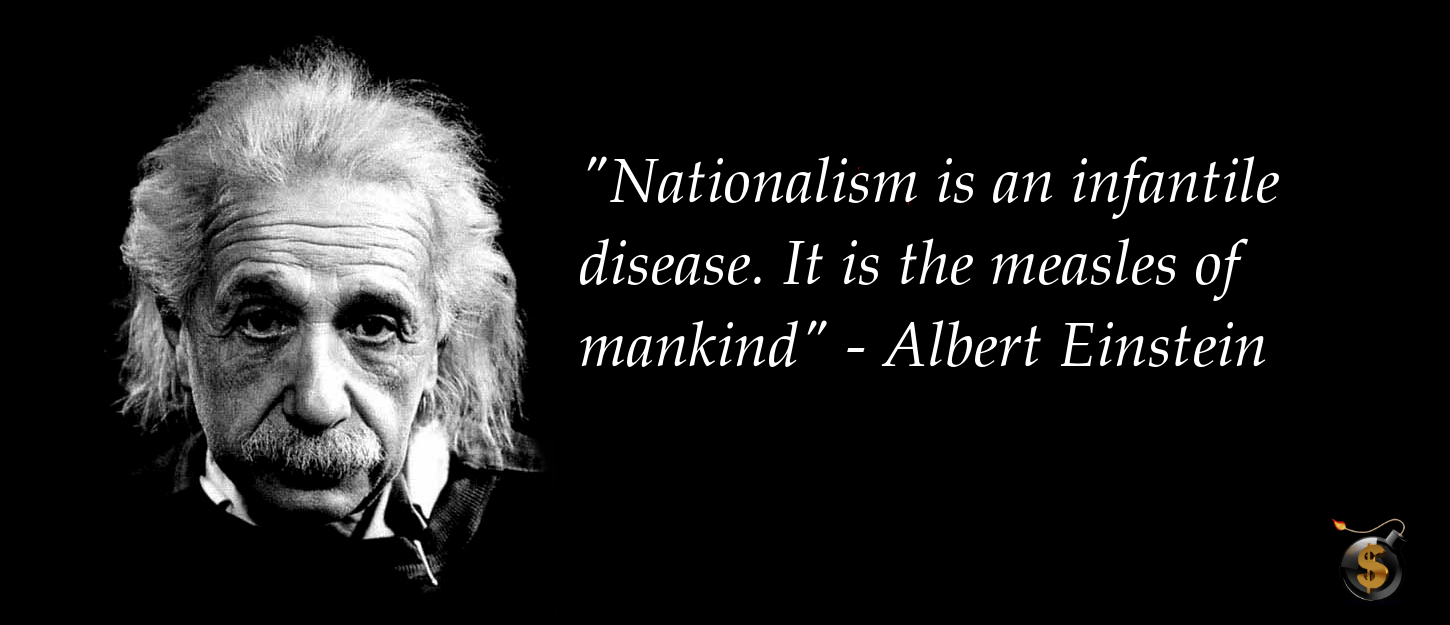 It's the reason people from all over the world are seeking
true
freedom by voluntarily organizing to celebrate and manifest what
could be
.
This past February, it was my honor to host Anarchapulco, an annual gathering that proves freedom fighters, liberty lovers and freethinkers of all walks of life can come together peacefully without a centrally-planned mafia owning us.
Anarchapulco 2018 was such a success, with incredible visionaries like Ron Paul and even members of Wu-Tang Clan showing up, that next year's is already shaping up to be the most remarkable event the liberty movement has ever seen.
Of course, we've already got Dr. Paul confirmed to speak again, as well as many other inspiring influencers like Andrew Napolitano, Doug Casey, Cynthia McKinney, David Icke, and more.
We've already sold more tickets for 2019 than we sold in all of 2018 and there is still four months left to go. It will sell out so if you haven't already, be sure to reserve yours before they're gone (BOOK NOW).
No pledge of allegiance necessary, because good ideas don't require force.
[vifblike]
About the Author
Anarcho-Capitalist.  Libertarian.  Freedom fighter against mankind's two biggest enemies, the State and the Central Banks.  Jeff Berwick is the founder of The Dollar Vigilante and host of the popular video podcast, Anarchast.  Jeff is a prominent speaker at many of the world's freedom, investment and cryptocurrency conferences including his own, Anarchapulco, as well as regularly in the media including CNBC, Bloomberg and Fox Business.  Jeff also posts exclusive content daily to the new blockchain based social media network, Steemit.