Donald Trump, the reality TV star and self-described "King of Debt" turned president, is living up to his schizophrenic reputation, as the US national debt just surpassed $21 trillion.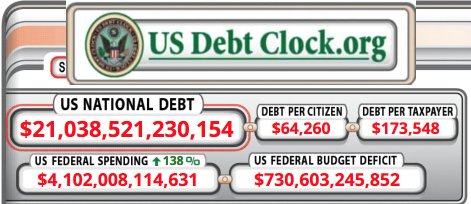 (National Debt Clock – 3/21/2018)
It's a sadly predictable about-face compared to how Trump sounded back in 2016: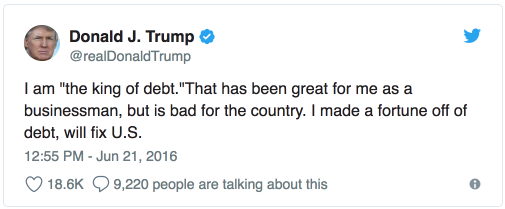 So far, though, Agent Orange hasn't managed to "fix" anything regarding the national debt—in fact, government spending has only accelerated to shocking levels.
A trillion dollars were added to the debt in the last 6 months alone, and in just the last 6 weeks, it's skyrocketed by another five hundred billion.
No sign of the character The Donald played in 2016.
Would the old Trump be ashamed?

From blasting "Hope and Change" to delivering more of the same:

For all of the Commander in Thief's swindling, recent spikes in federal spending can be attributed to new legislation passed by Congress in February that suspended the debt ceiling.
This basically allows the government to legally "borrow" as much money as it wants—without limits—until March 1, 2019.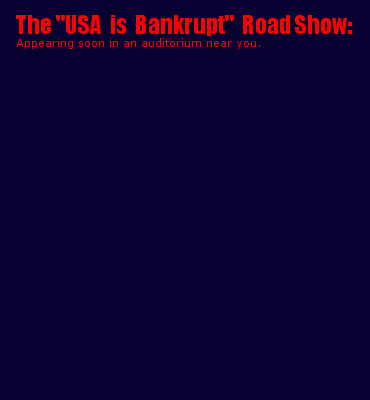 It's just more of the same we've come to expect from ever-expanding government—and not even a so-called "outsider" like Trump can reign in this beast.
Donny's fanatic followers, however, will claim it's all part of his 4-D underwater chess strategy.
And apparently, that's what Trump now envisions: a "balanced budget" by the year 2027—another kick-the-can-down-the-road promise that no one will remember a decade from now.
Despite calling for $50 billion in more spending for 2018 than the prior year, the grand extortion plan relies on a growing, thriving economy to help cover the costs.
This whole moronic scheme depends on the US deficit actually shrinking down to $440 billion this year and eventually reaching a surplus in 2027.
The plan also includes some minor, frivolous cuts in non-defense spending. Yet, as former Congressman Ron Paul often pointed out, there's never any actual cuts, just superficial reductions to previously planned increases, at best.
"Fairly quickly" was how fast Trump said he would balance the budget during an interview with Sean Hannity in 2016, elaborating that:
"It can be done. … It will take place and it will go relatively quickly. … If you have the right people, like, in the agencies and the various people that do the balancing … you can cut the numbers by two pennies and three pennies and balance a budget quickly and have a stronger and better country."
None of this deception should come as a surprise to TDV readers, though, since we've extensively covered Trump's failed promises and we predicted that he would not reduce the deficit even before he was (s)elected.
As some of our readers have pointed out, "fool me once, shame on you." Don't be fooled again.

Stay ahead of the trends and decipher the media's lies by reading the 
Dollar Vigilante
 newsletter (
subscribe HERE
). I'm currently in Nairobi where I just spoke at the World Blockchain Summit but our next issue should be coming out in the next few days.
What does over a trillion dollars in more in US government debt spending and refilling the swamp with war hawks do to the US dollar? Can wasting money on putting soldiers in space affect the US stock markets?
Well, the Dow is down nearly 1,500 points in just the last three days. And we believe the dollar will be next.
Stick with us here at The Dollar Vigilante, where we have not only predicted Trump would be no better than Barack Drone Bomber, but we have profited handsomely with our portfolio rising over 100% in both 2016 and 2017.
About the Author
Anarcho-Capitalist.  Libertarian.  Freedom fighter against mankind's two biggest enemies, the State and the Central Banks.  Jeff Berwick is the founder of The Dollar Vigilante and host of the popular video podcast, Anarchast.  Jeff is a prominent speaker at many of the world's freedom, investment and cryptocurrency conferences including his own, Anarchapulco, as well as regularly in the media including CNBC, Bloomberg and Fox Business.  Jeff also posts exclusive content daily to the new blockchain based social media network, Steemit.