My thoughts are with the people of Venezuela.
Before its citizens were forced to dodge tanks and eat stray dogs and cats for survival, the South American country was a jewel in its own right.
Their political system, dominated by the United Socialist Party, has led to Venezuela being ranked one of the most corrupt countries since 1995.
It's true: Latin America's once-richest nation, sitting atop the world's largest known oil reserves, is now plagued with chaos, starvation, and an oppressive police state. As sad as it sounds, these are the new descriptors of a place which, just a few decades ago, was incredibly prosperous and thriving.
Venezuela is said to have the weakest property rights in the world; expropriation without compensation is not uncommon.
This is why the audacity never ceases to amaze me when statists attempt to defend socialism or even communism by claiming that what's happened in every major socialist and communist country
wasn't
actually "real socialism" … because "every time they do it, the government just steals everything!"
Newsflash: THAT'S HOW IT WORKS!
The irony of privileged US voters, duped by the likes of Bernie Sanders and AOC, naively arguing for a system of governance they've never truly experienced.
With the US still harboring at least some semblance of "freedom" compared to, say, Cuba (though the differences thin daily), it's hypocritical to impose a system on your neighbors that you wouldn't dare go live under.
I've been to Cuba
, and I've actually met and spoken to Cuban dissidents who've been persecuted for even suggesting alternative ways of life. Like Nelson Rodriguez, an anarcho capitalist who I helped defect to Brazil where he now enjoys the greater liberties intact there.
The lifestyle in Cuba under Castro's regime has been absolutely brutal, though in some ways still pales in comparison to the chaos unfolding right now as a result of the failed ideas of socialists Hugo Chávez and Nicolás Maduro.
Three years ago, I visited Venezuela with my friend Luke Rudkowski of We Are Change. We literally had to run out of the airport because locals—desperate for food, viable money, and anything else they could get their hands on—would try to take things from people coming in.
In 2008, their official currency was replaced by the new bolivar fuerte (VEF), which translates to "strong bolivar." We exchanged a hundred US dollars for a backpack full of Strong Bolivars …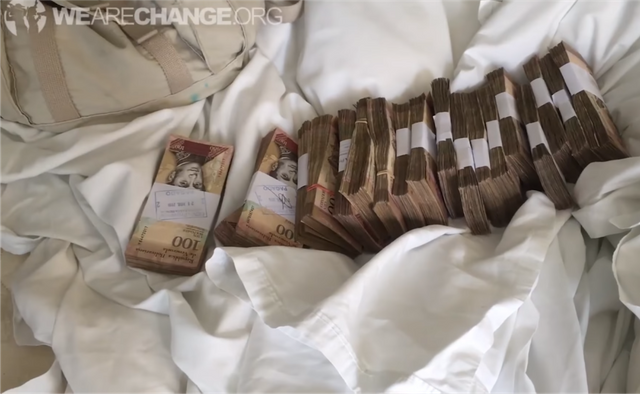 …both currencies have now hyperinflated into futility, with shocking photos like the one below showing the fiat "money" scattered across city streets: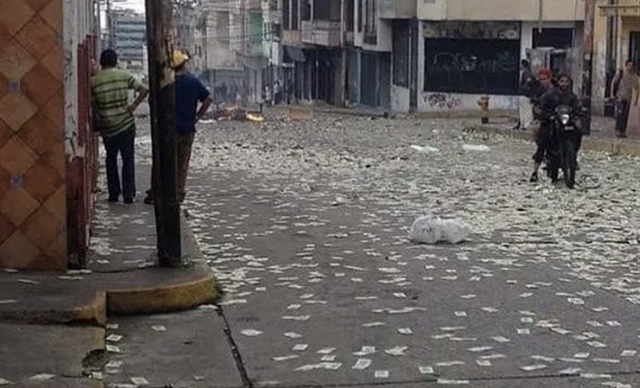 The current turmoil in Venezuela should be a clear warning sign to all proponents of "progressive" policies, left, right and everyone in between: not only can politics never help you, it is more likely to kill you.
I covered all of this in my recent vlog, while walking along the beautiful coast of Montego Bay, Jamaica.
Watch The Full Video Here:
The ongoing crisis in this Bolivarian nation is more proof that all government extortion results in severe economic difficulties. Understanding this fact, we're left with the choice of what to do about it.
In 2011, after I launched The Dollar Vigilante with Ed Bugos, we featured Bitcoin when it was at $3. In 2016, we featured Ethereum at $2.
That was just the beginning! Some of these cryptocurrencies have increased thousands and tens of thousands in percent value. Needless to say, I–and TDV subscribers since then—have witnessed some incredible fortunes, and a lot of it can be attributed to an understanding of what government intervention truly is, and its inevitable outcomes.
There is so much more brewing right now in the crypto space, especially as hyperinflation continues its pace across the first world. To stay informed and secure, get the latest cutting-edge market insights by SIGNING UP as a TDV member.
When The Crypto Vigilante launches this Monday (you won't want to miss it!), TDV subscribers will be the first to gain access to the limited space, so sign up now.