I recently had a chance to catch up with author and activist Larken Rose, whose book The Most Dangerous Superstition is a go-to read for anyone seeking to understand their own enslavement and the nature of statism.
We talked about why he does what he can for those who are new to the philosophy of liberty, specifically how he manages to break down society's "problem and solution" in less than two minutes.
Much of the information Rose shares is due to the fact that so many still perceive the state to be a moral authority. Quite the contrary—individuals calling themselves "the government" have zero right to delegate what you can and can't do, what is moral or immoral, what is wrong and right or what should be obeyed.
Larken's content is always a great starting point for anyone who has been brainwashed (most of us, for far too long) to believe government is necessary in society, but his new booklet What Anarchy Isn't also clarifies popular misconceptions of anarchism by explaining the reasoning behind it.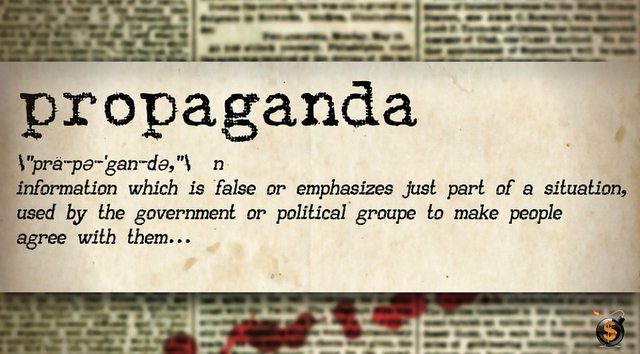 "[Anarchy] isn't chaos, it isn't every man for himself, it isn't no organization," Rose told me, citing people's programmed assumptions:
"We're not saying no more hierarchy, we're not saying no more cooperation. The one thing it means is no more pretending that some people have the right to violently dominate everybody else, and that's all. That's the only thing it means."
Throughout our discussion, several great points are brought up regarding simple and effective ways to spread the message of liberty, especially considering how hypnotized some are by the propaganda.
Of course, it's helpful to remember that while many may be misinformed, most are not stooges of the government and don't even understand what they're a part of, hence why Larken's work is so important.
Watch The Full Interview Here:
Communicating with hardcore statists isn't always easy. While The Most Dangerous Superstition may be a bit intimidating for some who are new to the idea of a stateless society, the What Anarchy Isn't booklets can be understood by a ten-year-old, so they're perfect for the average brainwashed politico.
It's time for society to evolve, one individual at a time.
We haven't announced the line-up yet for Anarchapulco 2020, but Ron Paul headlined in 2018 and 2019, and Larken Rose has been one of the top speakers at The World's Premier Liberty Event since its inception, so it's very likely we'll have the pleasure of hosting him again next year!
To keep up-to-date on all the exciting developments, which will be coming fast and furious soon, go to Anarchapulco.com.
Be sure to subscribe to TDV on YouTube (HERE) before we get banned, and if you're an early adopter, follow us on BitTube , BitChute , DTube , Steemit , and Minds.