Considered one of the most influential living economists, Dr. Mark Skousen is a university professor and author of more than 25 books. He also produces the annual FreedomFest conference in Las Vegas, Nevada.
Last year, Dr. Skousen and I had a lively debate about whether libertarians (or anyone) should vote.
Now, FreedomFest is back with an exciting theme. Skousen and his Sin City team have posed the question:
"Was the Wild West a time of liberty and opportunity, or anarchy and violence? Or both?"
While Hollywood has given us romantic images of cowboys, the "Wild West" is widely remembered as a period of incredible danger and oppression.
History books detail bloody battles where settlers pushed Native Americans from their lands. Movies depict duels, robberies at banks and trains, with tales of vigilante justice, outlaws and gangs… but Western Expansion also brought about the Gold Rush.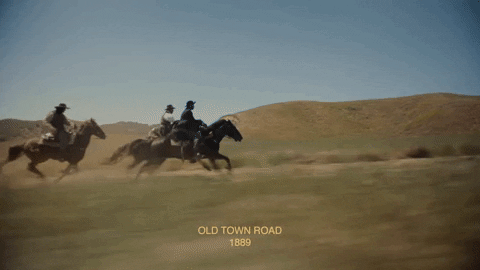 There was rugged individualists and fearless pioneers.
Explore the real history at FreedomFest 2019 with speakers including John Stossel, Justin Amash, Penn Jillette, Whole Foods founder John Mackey, Kevin O'Leary from Shark Tank, and many more!
This year's conference will be July 17 – 20 at the Paris Resort and Casino. In addition to hosting a breakout session on Surviving and Prospering During the Coming Dollar Collapse, I'll also be debating and participating in several panels, including:
Blockchain Beyond Bitcoin: How New Technology Benefits Our Freedom
Moderated by Naomi Brockwell, this will include a Former Director of the US Mint. Should be interesting!
The "Wild" in Wild West Was RIGHT! The Case for Anarchy
Moderated by Mark Skousen, this one includes Reason Magazine's editor in chief Katherine Mangu-Ward and my friend Doug Casey.
They even have me debating Peter Schiff! After 10 years of a remarkable and record-breaking bull market, is the US economy finally at the precipice of a shift into a down market? Schiff and I will discuss.

With topics on politics, economics, healthy living, parenting, technology, social trends and so much more, there will be something for everyone at FreedomFest 2019.
For a BIG DISCOUNT off the ticket price, use code TDV on their website! I cover all of this and more in my new vlog.
Watch the Short Video Here:
So, what are the "Wild Wests" of today? How can we benefit from the positive lessons of the Old West?
Join me July 17 – 20 at the Paris Resort in Las Vegas to learn more. Register now at freedomfest.com.
Subscribe to The Dollar Vigilante on YouTube (HERE) before they ban us. Social media is evolving! Follow TDV on BitTube, BitChute, DTube, Steemit, and Minds.