Anarchapulco 2020 is going to be EPIC!
From former Congressman and author of End the Fed, Dr. Ron Paul, world-famous software pioneer and crypto evangelist John McAfee, and former IRS Agent turned whistleblower Sherry Peel Jackson, to renowned speculator Doug Casey, investigative medical journalist Del Bigtree, and Freeway Rick Ross, the legendary businessman with firsthand knowledge of the War on Drugs…
We are excited to host the biggest names in the freedom community as they share with us the best ways to evolve every aspect of our lives, from personal, family, and financial, to physical and mental health.
Of course, aside from the always remarkable lineup of incredible presenters, some of the most important aspects that set Anarchapulco apart as The World's Premier Liberty Event are our Free Your Family Camp with on-site childcare, AnarchAwaken retreats, and making great friends!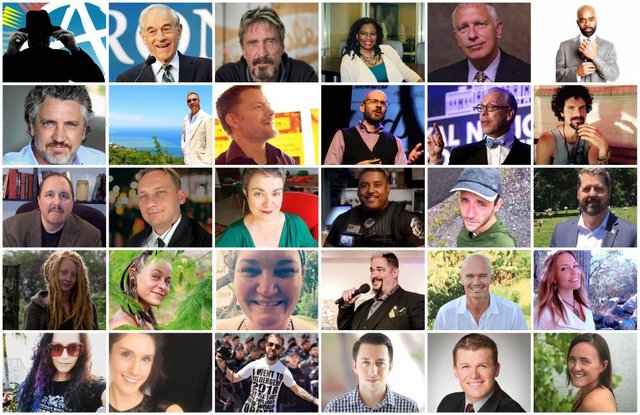 Known to many as The Homestead Guru, Catherine Bleish has a wealth of knowledge and experience when it comes to everything 'Off the Grid' and DIY, including gardening, home remedies, natural medicine, and unschooling.
Bleish is producing the Health and Wellness stage again in 2020, so she and I recently connected for Anarchast episode 483 to discuss everything Anarchapulco!
From fun outdoor activities to plant medicine, Catherine shares the run down on some of the empowering workshops and an array of vital therapies to be offered at the AnarchAwaken retreats, all focused on healing and evolving.
Everything we're creating at The Princess Resort will be a world-class experience and unforgettable time! Plan to discover more freedom and fulfillment in Acapulco, Mexico this February.
Enjoy the full show here:
It's happening!
Through the process of ɘvolving, we will inevitably find the path to the best self-governed life possible without a care for a broken system that focuses on tyranny, theft and enslavement.
Join us in 2020 and let's ∃VOLVE together.

Register now for The World's Premier Liberty Event – Anarchapulco 2020 tickets available at Anarchapulco.com
Subscribe to The Dollar Vigilante on YouTube & follow TDV on Minds, LBRY, BitChute, DTube & Steemit.