When the stock market drops, some men say it feels like when their girlfriend gets angry. They know there's a reason but are still completely clueless, and they hear that spending money will make things better.
By the way, if you truly want to understand females better, I recommend reading The Way of the Superior Man. It's a spiritual guide to mastering 'the challenges of women, work, and sexual desire' … It helped change my marriage for the best, but I digress.
Any man or woman would be wise to not wait until the Dow goes down 15,000 points before getting themselves and their families prepared.
When the economy crashes again, it won't be exactly the way it unfolded during the 2008 financial crisis. Government bonds, bank accounts and fiat currencies will be the furthest thing from safe.
Unfortunately, for most people in the US, the next recession (or depression) will be worse than the last one.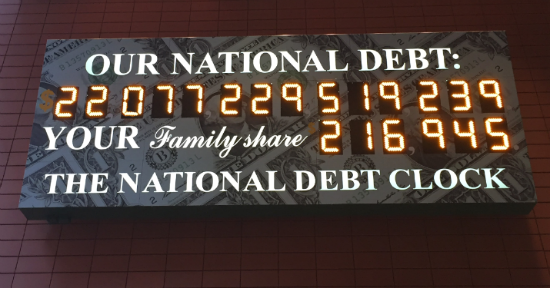 As total negative-interest debt worldwide now exceeds $15 Trillion, there's absolutely no denying that bitcoin, the best performing asset of the last decade, has become a 'safe haven' for people to store and protect their wealth.
In my recent walk and talk vlog from beautiful Santorini, Greece, I explain the impending dollar collapse and ensuing rush to find a secure store of value for capital. Both precious metals and cryptocurrencies could benefit enormously.
Enjoy the full video:
When The Dollar Vigilante recommended BTC to subscribers, it was trading for just $3. Crypto is clearly not going anywhere (except All The Way Up). Join the financial revolution!
TDV members benefit from having direct access to the most trusted insights on investing, trading, financial tech, big-picture economics, and the philosophy of sound money (SUBSCRIBE).
Subscribe to The Dollar Vigilante on YouTube before we're banned. Social media is evolving! Follow us on Minds, LBRY, BitChute, DTube, and Steemit.
Survive the dollar collapse & prosper being a TDV member: https://dollarvigilante.com/subscribe